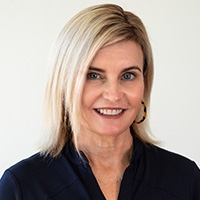 Latest posts by Molly Busacca
(see all)
You have your plane tickets, hotel reservations and know where you are going to eat. There are a few more items you need to remember to have a SECURE SYSTEMS vacation. These simple steps can make the difference between a great vacation – or a miserable time away from home!
1. Medicines are a must. Be sure to pack all of the medicines you take on a regular basis. As well, bring a small first aid kit along with pain medicine. This is especially true if you are traveling out of the country. You will not always be able to find the familiar over the counter medicines you purchase at home. Bring copies of prescriptions for yourself and all family members.
2. Give credit where credit is due. In this case, contact your credit card companies and let them know about your travel plans. This can save having your credit card flagged for fraud – and frozen. Credit card companies monitor your account for unusual activity. There is nothing worse than having your credit card denied – especially if you are in a foreign country. Also, clean out your wallet and pick only the essential credit cards and forms of identity. In the event that your wallet is stolen, you will have not lost everything.
3. Leave the royal jewels at home. Be aware of what jewelry you are wearing – it can make you a victim of thieves. Consider buying costume jewelry – especially if you are traveling in areas of high crime. You may not think twice about your nice watch and ring, but thieves spot these items immediately.
4. Keep your eyes on your fries. And your personal valuables. We recently heard a story where a SECURE SYSTEMS customer was checking into a high end hotel in Paris. They reached down to pick up their backpack at their feet and it was gone. The hotel played back the security cameras and saw a well-dressed person come by and discreetly lean down and grab the bag. This all happened in a matter of seconds. The management was stunned at how brazen the thief was – and so was our customer.
5. Be a copycat. Make copies of your credit cards and passports and pack them in your suitcase. In the event that these items are stolen, having copies will help you to get replacements much easier. Consider leaving copies with a friend or relative at home as well. Call SECURE SYSTEMS before leaving on vacation so we can note this on your account as well.
6. Calling all cell phones. Check with your cell phone carrier before leaving home to find out if there are any rate changes where you will be traveling. If you are going out of the country consider buying a SIM card for that area. You can buy a specific amount of time and use it with your existing cell phone. This is usually a much more economical way to use your cell phone when out of the country. This is most easily done BEFORE you leave. There are many services that offer this online.
Thank you for following the SECURE SYTEMS blog. We are a Bakersfield Alarm Company that specializes in security systems, fire alarm systems, alarm monitoring, wireless alarms for hard to reach places. For more information go to www.mysecuresystems.com
About Us
Headquartered in Bakersfield, CA with clients throughout Kern County, we are a full-service security systems integrator providing Smart Home Security, Burglar Alarms, Fire Systems, Video Surveillance, Access Control and 24/7 Alarm Monitoring.