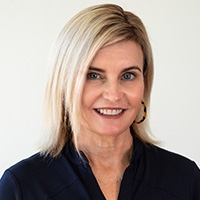 Latest posts by Molly Busacca
(see all)
It is summertime and the weather is warm! Nothing beats the heat like a swim in the pool or a trip to the lake or beach. Make sure to keep safe and SECURE by taking basic steps to keep safe.
1. Swim Lessons. It is never too late to learn how to swim! Start your children and grandchildren at a young age as well. There are lots of different options for lessons. The investment you make in learning to swim can literally save your life.
2. When boating or around open bodies of water, have an emergency plan. Ideally everyone should wear life vests when boating. A long stick or pole should be used to help someone who falls into the water and cannot swim. When someone is struggling in the water they can easily overtake a person who tries to rescue them – especially if they are not properly trained.
3. Sunblock is critical on a daily basis. And sunblock does not last forever – make sure to use, reuse and reapply. Your skin never forgets a sunburn – or a day in the sun.
4. Learn CPR or basic first aid. Keep a first aid kit in your beach bag or car. Even the basics, such as bandaids and first aid cream can help.
5. Swimming can be fun – and dangerous. Drowning is the second highest cause of accidental death for persons between 5-24! Set rules and limitations. Be respectful of conditions that you are unaware of – rip tides and bad weather can be a challenge for even the best swimmers. If you are tired, or drinking alcohol, it can change your skill set. Don't take unnecessary risks!
6. Swim with a buddy! Make sure that you are swimming with someone and keep track of one another. This is especially true in the ocean or on a lake. But, don't overlook this rule at a crowded pool.
Security extends from your home and business to the personal choices you make. Enjoy the warm weather and water activities – but take the basic steps to keep SECURE!
About Us
Headquartered in Bakersfield, CA with clients throughout Kern County, we are a full-service security systems integrator providing Smart Home Security, Burglar Alarms, Fire Systems, Video Surveillance, Access Control and 24/7 Alarm Monitoring.