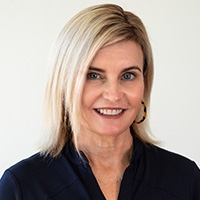 Latest posts by Molly Busacca
(see all)
Ahhh, vacation…somewhere new to rest your head and leave all of your cares behind. And everyone knows the bad guys don't go on vacation – right? Sorry…that most certainly is NOT the case. In fact, tourists are more likely to be pickpocketed, have their cars broken into or hotel rooms pilfered just because they are "marked." It does not mean that you are not the intelligent, cautious person you are at home. But, let's face it…part of the point of vacation is relaxing. And, even if you keep your game face on, destination areas are frequented by tourists and thieves alike because the pickins are good! There are some basic steps you should take to keep yourself from being the next vacation victim.
Be aware of your surroundings
Too often when we go on vacation mode – we go on vacation in every sense of the word. It is important to assess your surroundings, and your actions, as closely as you would in your everyday life. That starts with your traveling. Flying? Make sure you don't have more luggage than you can handle – and see. They ask you at customs, and security, if you have kept track of your luggage for a reason – unattended luggage is free game for trouble.
Yes, people have been known to stash bombs and other items of destruction – but sometimes it is the ordinary items, or illegal items, like drugs that can wind up in your bags. Of course, having too much can also lead to losing those bags because really, it is hard to keep track of everything. Learn to consolidate your luggage. It will make your traveling easier and safer.
I don't need to worry because I am staying at a nice hotel
Hee hee hee. Where do you think the bad guys go shopping? Sure, there are cameras and security guards and check in procedures. However, the clever thieves know that the nicer the establishment – the nicer the selection of items to steal. One of our clients was recently checking into a luxury establishment and momentarily put down their bag while handing the clerk their passports. Upon reaching for the bag, they discovered it was gone. Camera footage later revealed that a well dressed thief had walked up to the counter, bent down and stole their luggage in a matter of seconds. Assign one person in your party to hold your belongings if you are the one checking in. This could save a lot of headache for you and prevent your vacation from turning into a non-vacation…
Use the hotel safe
Think safes are just for jewels? Think again. Your wallet and other items may seem safe when you return, but in this age of identity theft, all it takes is one stolen check, or credit card number to wreak havoc on your life. Better yet, before leaving for vacation, think about what you are taking. Do you really need your checkbook and every credit card you own? If not, leave the bulk of these items at home. And when you do venture out, split up your joint credit cards. That way if one person suffers from a pickpocket, you will not lose everything. And don't forget to leave those credit card and bank phone numbers somewhere safe where you can access them when you need them. d
Lock your doors, close your blinds and hide your stuff
Treat a hotel room with as much respect as your own home – protect it!!! Make sure the doors lock – especially if you are on the ground floor or have access to a balcony. Hide any personal items that you do not want to take – either in the safe, or inside your luggage. Don't make it easy for someone to go through your items of value.
Vacation is a time to relax. And at Secure Systems we want you to enjoy your time away. However, while we protect your home or business with residential or commercial security, it is up to you to watch out for yourself. Take these simple steps and enjoy!
About Us
Headquartered in Bakersfield, CA with clients throughout Kern County, we are a full-service security systems integrator providing Smart Home Security, Burglar Alarms, Fire Systems, Video Surveillance, Access Control and 24/7 Alarm Monitoring.