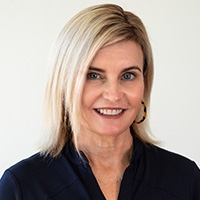 Latest posts by Molly Busacca
(see all)
The 4th of July is a wonderful holiday where we celebrate our country's birth and the freedom and liberty that make us such a great nation. Fireworks and loud noises are a traditional way to mark this day…but not everyone appreciates this…especially pets! Take some basic precautions to make sure your animals have a SECURE SYSTEMS 4th of July!.
1. The cat's meow is no competition for noise.  Bring your pets indoors, or put them in the garage or bathroom, during the evening. The loud noise can make an animal want to bolt. Unfortunately, there are also many people that like to torture unsuspecting animals by throwing fireworks at them. So, keeping them contained protects them from the noise and people who want to perform pranks on animals.
2. Identification Tags = SECURE SYSTEMS pets! Make sure your animals have updated tags with a number that works. Frequently people forget to change tags if they move, or change cell phone numbers. Or, invest in having special chips implanted into your pet. Although they cannot actually "track" your animal, they will give information that you have provided regarding how to reach you if the animal is found. For more information go the link below:
http://www.humanesociety.org/animals/resources/tips/microchips.html
3.  Doggie come home! If your pet does disappear over the holidays, take quick action. Canvas your neighborhood and put up signs with identifying information about your pet – name, size, coloring and other identifying features will all help. State when and where the pet was last seen. Reach out to social media sites as well. People have soft spots for lost animals and will keep an eye open to find your special family member. Post an ad on Craigslist. This is another great way to widen your circle of people that may know something about your animal. Call your local animal shelters to see if your animal has been turned in. Do not delay in taking any of these steps. The quicker you get the word out, the more likely it is that you will recover your pet.
4. Doggie's little helper.  Talk to your veterinarian about tranquilizing medicine for your pet. Especially if you know that your animal gets skittish and nervous, it is worth taking this extra precaution. These medications can be carefully dosed to give your animal relief during this night.
We understand that your animals are part of your family. Taking the time to protect them is critical for their well being and safety. As well, you will rest much easier knowing that Fido or Fluffy will make it through the night in a SECURE SYSTEMS way! Enjoy your holiday!
About Us
Headquartered in Bakersfield, CA with clients throughout Kern County, we are a full-service security systems integrator providing Smart Home Security, Burglar Alarms, Fire Systems, Video Surveillance, Access Control and 24/7 Alarm Monitoring.