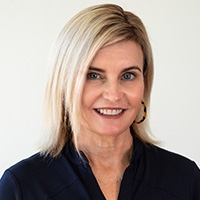 Latest posts by Molly Busacca
(see all)
It is summertime and the living is good. We constantly encourage you to protect the most important items in your life: your family, home, business, possessions, pets…but there is one item many people overlook. You need to have a SECURE (bodily) SYSTEM to maintain your health. Not an alarm of course, but a healthy diet and lifestyle. Without this you cannot truly enjoy everything else around you. A healthy diet begins with the right foods. Summertime is a wonderful season to get fresh fruits and vegetables. One of my favorites is the tomato! It grows very well here in the San Joaquin Valley and can be served with salads, roasted or even made into tomato sauce! Here are a few tips for a SECURE SYSTEMS way to protect your health.
1. Eat your veggies. Shop at local farmers markets, or even your local grocer, for lots of great summertime fruits and vegetables. This brings up an interesting point about the tomato – is it a fruit or a vegetable? Well, botanists will state it is a fruit, while the Supreme Court ruled that is a vegetable! Seriously!!! Whatever the answer, make sure to take advantage of this versatile produce and introduce it into your everyday diet.
2. Drink water – and lots of it. Water is critical to keeping healthy by flushing out your body and keeping your hydrated. However, you can be picky about your water. It may be worth investing in a filter system – even a water pitcher with one built in – to make sure your water is not loaded with unhealthy toxins. Unfortunately, many municipal water sources have issues like this. And, plastic water bottles are not the answer either. Plastic can actually leach into the water after these bottles are exposed to extreme heat in transportation and storage.
3. Plan ahead so you can eat healthy! We are all busy in today's world and fast food can help us in a pinch. But don't let it become an everyday habit. Take time to shop and stock up on healthy, easy to fix foods. You can buy pre-cooked chicken and serve it with a salad for a fast and satisfying meal. Frozen vegetables can be easily heated up to finish out the plate. Educate yourself on different fruits and vegetables. Your body will thank you for it!
Security is critical in today's world – and securing your own personal health is part of a plan to stay safe!
About Us
Headquartered in Bakersfield, CA with clients throughout Kern County, we are a full-service security systems integrator providing Smart Home Security, Burglar Alarms, Fire Systems, Video Surveillance, Access Control and 24/7 Alarm Monitoring.