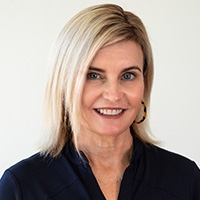 Latest posts by Molly Busacca
(see all)
Just when you had your smoke detector battery changing schedule down, you heard that you are required to install carbon monoxide detectors. It is true – the State of California is requiring that these detectors be installed in all single family residences – new and existing. Here are some guidelines to help you meet this requirement.
1. I don't see any carbon monoxide so I must not need anything… Uhh, that is kinda the point. Carbon monoxide is an odorless, colorless gas that can occur in both industrial and residential settings. In the home, it may be present when gas appliances fail to fully burn the gas. Make no mistake…just because you can not smell, see or sense this gas – your body does not like it! Carbon monoxide poisoning is fatal.
2.  Where are detectors supposed to be installed?  Detectors should be installed in the hallways leading into the bedrooms and by any gas appliances such as clothes dryers.
3. Can these detectors be hooked into my alarm system and monitored? Yes, they can. We sell and install these detectors. They are rated differently than the detectors you can find at hardware stores. Contact us for more information on pricing. www.mysecuresystems.com
4. Am I required to pull any special permit? There is no permitting process for carbon monoxide detectors – and no one will inspect your home for compliance. However, if you sell your home, you will be required to meet this code requirement
http://osfm.fire.ca.gov/strucfireengineer/pdf/bml/Frequently%20asked%20questions%20on%20Carbon%20Monoxide.pdf
We are Secure Systems – your Bakersfield residential and commercial burglar and fire alarm company. We are committed to keeping you safe with your alarm system – and everyday activities. Check out our website for more information on products we service and install. www.mysecuresystems.com.
About Us
Headquartered in Bakersfield, CA with clients throughout Kern County, we are a full-service security systems integrator providing Smart Home Security, Burglar Alarms, Fire Systems, Video Surveillance, Access Control and 24/7 Alarm Monitoring.