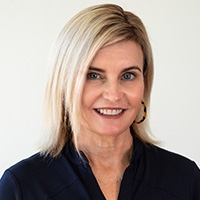 Latest posts by Molly Busacca
(see all)
Your alarm system is just like any other part of your home or business. It needs to be checked, maintained and eventually parts will be replaced. Here are some of the most common areas to check on your home alarm system or commercial alarm system that you have with Secure Systems.
Alarm Batteries – your friend when the power goes out! Your home security system or commercial Alarm system is backed up by a special battery. The alarm battery is there to keep your alarm system operational if the power goes out. These batteries should last 3-5 years. People are often surprised to find out that their alarm has a battery – and that it needs to be replaced. It is no different than a car battery. Eventually the parts that create the chemical reaction inside the battery wear out. That is a very simple answer…if you want to "charge up" your battery knowledge, go to http://blogs.howstuffworks.com/transcript/why-do-batteries-die-but-then-come-back-to-life/ Batteries, like everything else in life, come in different ranges of quality. Can you buy a battery somewhere besides Secure Systems? Sure, but they more than likely will be of lower quality. When it comes to battery replacement, you either do this yourself or have us do it for you. A service call to change a battery will include a visual inspection of all alarm components and testing of the power charging circuits.
Buttons on keypad don't button up anymore…. Really that means that the buttons are not easy to depress. On occasion we see the buttons wear out, or rather, the area where they make electrical contact wears out. It could also be that the area is dirty behind the keypad. That can happen in restaurants, industrial areas or areas with heavy dust. We can attempt to clean the keypad to see if that fixes the problem. However, there comes a point when the keypad needs to be replaced. Especially if you have heavy use on your commercial alarm system or home alarm system.
Is there enough commotion to need more motion?  Frequently, alarm users for home alarm systems or commercial alarm systems start with one or two motion detectors. Your needs change as your home and business needs changes. Motion detectors should be located in any rooms with valuables. We are seeing lots of break-ins in master bedrooms. The thieves will break a window and not open the door or window. They target one area, especially the master bedroom, and take the valuables. Call Secure Systems for information on adding motion detectors.
Call Secure Systems in Bakersfield, California for more information on your home alarm systems or commercial alarm system today at 661-326-1747 or www.mysecuresystems.com.
About Us
Headquartered in Bakersfield, CA with clients throughout Kern County, we are a full-service security systems integrator providing Smart Home Security, Burglar Alarms, Fire Systems, Video Surveillance, Access Control and 24/7 Alarm Monitoring.