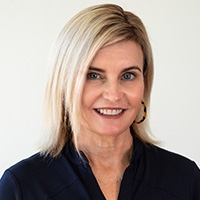 Latest posts by Molly Busacca
(see all)
Jumper Cables – your new best friend….If you are lucky enough to have never, ever had your battery die then go ahead and skip to the next idea. For the rest of us, a pair of battery cables is a must. And really, they can be a great gift idea! The set featured in the picture above comes with its own little carrying case. That keeps the car clean and they stay compact. Be sure to make sure the cables are long enough to reach around unwieldy hoods and car shapes. There is a link below for a set – but you may want something longer. Okay, the gift recipient may not be "jumping for joy" when they open this gift, but you can bet they will be silently thanking you when they need to "jump" their car in the unforeseeable future. http://www.amazon.com/16ft-4-Gauge-Booster-Cable/dp/B000KK1STM/ref=sr_1_11?s=automotive&ie=UTF8&qid=1341961327&sr=1-11&keywords=jumper+cables+with+case
Help this baby breathe and sleep…I distinctly remember opening this gift at a baby shower. Not cute, not shiny, not something that people wanted to pass around and ooh and ahhh over. A vaporizer. Uh, really? They still make those? The gift giver looked me in the eye and said, "You will thank me for this some day, just like I thanked the person who gave me one." Truer words never spoken as I watched over a sick baby that was struggling to breathe many months later. A true security system for a baby – and we still use it today if someone is suffering from a cold. And yes, go for the cool mist. That way there are no fears of hot water burning a curious toddler who decides to pull the noisy machine off of the table.
College kids like quarters…Want to be remembered for a great $20 gift? Give 2 rolls of quarters to a college student. No, they won't buy much at the bookstore, but they will still start a washing machine and dryer at the dorm or laundromat. Yes, these little coins can add up to clean clothes. And that can lead to a SECURE SYSTEMS type of future! And let's not forget parking meters love quarters too…and if a parking meter is fed there is less likely to be parking tickets. Ahhh, now that is true security.
First Aid Facts…A first aid kit can be the first thing you reach for in times of need! These handy little kits should have an array of band-aids, pain relievers and ointments. As well, sports wraps and sunblock can round out a kit. Voila! Now you have your own mini emergency room for small ailments. And let's face it – a bloody finger can turn into a major ordeal if you don't have a band aid! Especially if you are wearing white clothes….. We like the Secure Systems sign to be red and easily seen – but bloodstains are not so fun!
Don't be afraid to reach beyond the mundane and give a gift that is a little unusual – but will give of itself time and time again. And, security systems – whether it is a home alarm or business alarm are a great gift as well. They can offer peace of mind and protection. Call Secure Systems today to see how we can help you and visit our website at www.MySecureSystems.com for ideas.
About Us
Headquartered in Bakersfield, CA with clients throughout Kern County, we are a full-service security systems integrator providing Smart Home Security, Burglar Alarms, Fire Systems, Video Surveillance, Access Control and 24/7 Alarm Monitoring.