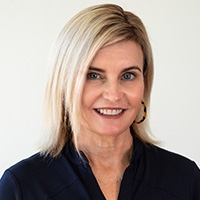 Latest posts by Molly Busacca
(see all)
Ahhhh…vacation. You have dreamt about it for months, saved your money to make it happen and researched every hotel and stop you will make along the way. Whoops…don't forget about your home or business.
No Facebook Announcements. We know you are excited about that 3 week trip to the Bahamas where there are no cell phones, but don't let the world know you are leaving! This can be an invitation for unwanted "visitors" and intruders who frequently look on Facebook to find out who WON'T be home this weekend!
Light up the night. Invest in some simple light timers to make it appear that you are home. These are easy to hook up, and actually can make it appear that you are at home. That is half the battle of keeping prowlers away! Outdoor motion lights are another great way to keep your property safe and sound.
Mailbox Jam. It is a great idea to have the post office hold your mail while you are gone. As well, mail is frequently a target of criminals! They can use your credit card and bank statements to steal your identity and ruin your credit record. It is easy to stop both mail and newspapers on line. Use this link to stop your U.S. Mail Service: https://holdmail.usps.com/holdmail/
Safety Deposit Box = Safety Safety deposit boxes are a surefire way to protect special valuables and papers. Contact your bank or credit union to find out the yearly costs. While you are at it, make a "video diary" with your cell phone so you remember what you have there.
Ring, ring, ring…. Not answering the phone may be a tip off that no one is home. Turn off your answering machine, and disable the ringer. At the very least, do not announce that
you are gone on vacation!
Free Parking! Ask one of your neighbors to park in your driveway, or in front of the house while you are gone. The movement and activity with help it to appear that someone is coming and going.
Flood & Fire Prevention Consider turning off water to toilets and washing machines before leaving your home. As well, turn off the gas. This may seem extreme, but floods and fires can happen when you are gone, and it is horrible to come home to that type of mess.
Don't forget your alarm! Let your alarm company know your plan and update your call list if you will be somewhere that has no phone service or a different time zone. There is nothing worse than having something wrong at your home, such as a broken door or window, and there is no one the alarm company can call to fix the situation.
Follow these tips and take that worry free vacation that you deserve.
About Us
Headquartered in Bakersfield, CA with clients throughout Kern County, we are a full-service security systems integrator providing Smart Home Security, Burglar Alarms, Fire Systems, Video Surveillance, Access Control and 24/7 Alarm Monitoring.