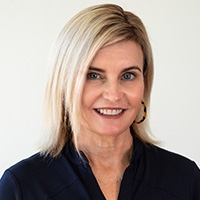 Latest posts by Molly Busacca
(see all)
Security is more than an alarm system. It is knowing the lights are on at your home when you arrive late. It is knowing that your kids got home from school on time. It is being able to check on your business through cameras on your smart phone. If this sounds like the security you want, then it is time to look at your existing alarm system. Your alarm can be so much more than a way to protect your home or business. It can provide you with the ability to control your environment whether or not you are there. Do you take your phone with you wherever you go? Most people answer yes. And this "goes everywhere" smart phone can help you to stay in touch with your home and business.
Smart phones have become a part of our daily existence – and it only makes sense that you alarm is accessible through the phone. What takes it to the next step of true security is being able to monitor the entire environment – whether it is the lights, thermostats and even the ability to view what's going on while you are away. You are in control of what is important to you when designing this alarm. And don't be fooled by "door knockers" that say your local alarm company can't help you. These companies sell low quality products that are easily hacked. Call the company that has been in business and serving your community since 1980 – Secure Systems. Want more information? Contact us at 661-326-1747 or fill out the attached form and we will answer all of your questions on how to make sure your security is part of your daily life.
About Us
Headquartered in Bakersfield, CA with clients throughout Kern County, we are a full-service security systems integrator providing Smart Home Security, Burglar Alarms, Fire Systems, Video Surveillance, Access Control and 24/7 Alarm Monitoring.