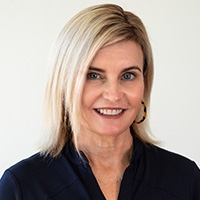 Latest posts by Molly Busacca
(see all)
What is the best way  to prevent being a victim of crime at your home or business? If you said a security system, give yourself a gold star. When interviewed in prison, hardened criminals consistently state that security systems deter them from attempting a break in. There are some key things to remember that should be part of your security systems.
1. Use your Security Systems – It seems obvious, but many people fall out of the habit of using their Security Systems. Burglars have gotten more sophisticated and will look into a window or door to see if the security system is armed. Don't give them the opportunity to break into your home or business. Use the security system every time that you leave. If you are unsure how to use your alarm, or need it to be upgraded, contact Secure Systems to find out how you can improve your security system.
2. Have a yard sign and stickers – Make sure that everyone knows that you have a security system. Signs and window stickers (provided by Secure Systems) make it perfectly clear that your home or business is protected with a security system and that burglars are not welcome. Additional signs and stickers can be purchased at Secure Systems. We only sell them to existing customers with security systems! We value the business you have given us by purchasing a security system, and this is our way of protecting your investment.
3. Let there be light – Take a look at your home or business at night and see how visible it is. Well lit areas are something that burglars avoid. Light will give your security system an added level of effectiveness.
Security systems can help you to stay safe at both your home and business. Take charge of your safety and follow these easy steps to make your security system do its job!
About Us
Headquartered in Bakersfield, CA with clients throughout Kern County, we are a full-service security systems integrator providing Smart Home Security, Burglar Alarms, Fire Systems, Video Surveillance, Access Control and 24/7 Alarm Monitoring.