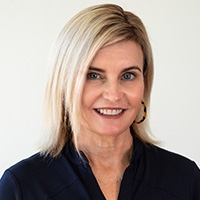 Latest posts by Molly Busacca
(see all)
As a homeowner, one of the most important things you can do to protect your property and family is to make sure you have working smoke detectors at all times. In California, where fire season is in full swing, this is especially important.
House Fire Deaths and Smoke Detectors
According to Cal Fire, almost three out of five house fire deaths (41%) were caused by fires in properties with no smoke alarms. Another 16% of house fire deaths occurred in homes where the smoke alarms failed to operate. The data doesn't lie: Deaths in house fires can be directly correlated to the absence of working smoke alarms. 
And for those homeowners who think their own detection of a fire is sufficient, know this important fact: Most of these house fires resulting in death occur between 11 PM and 7 AM, when most people are asleep. 
Replacing Your Smoke Detectors and Batteries  
At Secure Systems, we want our Bakersfield home security customers to know the basics about residential fire alarms, including how often to change smoke detectors. The smoke detectors that we sell tie into your alarm systems. This means you have a "life safety" and "property safety" system. The smoke detectors will sound at your home to notify you of an alarm, and when our monitoring station receives a fire alarm signal we will dispatch the fire department. We can retrofit these smoke detectors into your home – many insurance companies will offer additional discounts for having this type of protection. If you do not have smoke detectors that are part of the alarm system then we strongly urge customers to comply with the guidelines of the U.S. Fire Administration's Federal Emergency Management Agency (FEMA). These guidelines dictate that as a homeowner, you should: 
Test your smoke alarms on a monthly basis. 

Replace your smoke alarm batteries at least once a year.

Replace your smoke detectors every 10 years. 
These guidelines should be strictly followed in order to ensure that any fires in your home will be detected as quickly as possible. It's imperative for the preservation of your property and the safety of your family. 
How often you replace your smoke detectors, test them and change their batteries can truly save lives. If you have additional questions on residential fire alarms, Secure Systems is happy to answer them. Our Bakersfield home security company is proud to help the homeowners of Kern County protect themselves from the devastation of fire.  
About Secure Systems 
Secure Systems is a Bakersfield alarm company that installs alarms for homes and businesses. We also install residential camera systems and business camera systems, commercial and residential fire alarm systems, wireless monitoring, remote access alarm systems, access control and door buzzers in Bakersfield and Kern County. Call us today at (661) 326-1747.