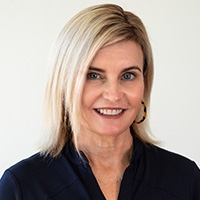 Latest posts by Molly Busacca
(see all)
Do you ever wonder what criminals look for when picking a target? Well, this shiny red Vespa would probably catch their eye. Especially if left unattended for very long. There are some basic steps you should take at your home or business to keep you under the radar when it comes to crime.
1. Tools of the trade. Do not make it easy for someone to break into your house or business by leaving tools or ladders outside. Think like a thief – and make them work harder, or least bring their own tools.
2. Lock up tight. Make sure all doors have deadbolts. Deadbolts make it much more difficult to break a door. And use them!! The best types require a key on both sides. Yes, it is more work, but you will be glad you did this to prevent break ins. This is especially important with a glass door which can be easily broken, allowing a hand to slip in and turn the lock. Voila! Entry has been gained into your property.
3. Go Green Free. Plants and shrubs are wonderful, but keep them trimmed to eliminate easy hiding spots. Overgrown yards are a "pick me" sign for would be thieves since they offer easy coverage.
4. Address Please! Make sure you can see your address from the street. If the authorities do need to check out suspicious activity you want to make sure they can find your home or business. And, it makes it easier for the pizza delivery person too!
5. Who's there? Do not open your door at home without knowing who is at the door. Do not be afraid of appearing rude by not talking to a sales person. Many criminals will pose as delivery persons, or door to door salespeople to gain entry into your home. If it seems like the person is not going to leave then call 9-1-1.
These simple steps can help keep your home and business safe. For more information on security systems go to www.MySecureSystems.com
About Secure Systems
Headquartered in Bakersfield, CA with clients throughout kern County, we are a full-service security systems integrator providing Smart Home Security, Burglar Alarms, Fire Systems, Video Surveillance, Access Control and 24/7 Alarm Monitoring.