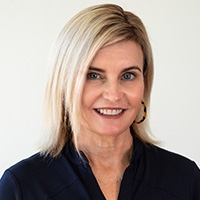 Latest posts by Molly Busacca
(see all)
For the homeowner or small business getting started with security technology for the first time, it can be daunting to know where to begin. With that in mind, Secure Systems has these tips for anyone choosing a security provider in Bakersfield or Kern County.   
Location, Location, Location
Whether the goal is to secure a home or business, you want a security company that's located as close to you as possible. For anyone in need of security systems in Bakersfield or Kern County, Secure Systems is the best choice because of our central downtown Bakersfield location. 
We are easy to reach by phone, and even easier to reach in person for Bakersfield security customers. While some security integrators are located in another county or state, our customers get the benefit of a locally owned and operated security company in Kern County. 
Company Employees Only  
In one study, it was revealed that 89% of companies in the electronic security trade use subcontractors for their jobs. This can result in any number of problems, including improper installation, poor integration, or incomplete maintenance. With a family operated business, those risks are reduced — and with a security company that only sends its own employees to complete a job, they can be virtually eliminated. 
At Secure Systems, we only send technicians employed by our family owned security company to your Bakersfield or Kern County property. We avoid using subcontractors because we care about the quality we provide our customers.  
Give Them Time 
A high quality security system takes time to install, test, and deploy. If the expectation is a quick appointment for security system installation, poor system performance is the likely result. By giving your technicians the time to get it right, you can enjoy a better system that delivers the security your property deserves. 
Secure Systems takes pride in doing the right application when installing your home or business security. Bakersfield and Kern County customers of ours appreciate the time we invest in them. 
These are some of the most important things to keep in mind when choosing a security company. Bakersfield and Kern County homeowners and business owners who want this kind of service can call Secure Systems. We'd love to add you to our list of highly satisfied customers in the region. 
About Secure Systems 
Secure Systems is a Bakersfield alarm company that installs alarms for homes and businesses. We also install residential camera systems and business camera systems, commercial and residential fire alarm systems, wireless monitoring, remote access alarm systems, access control and door buzzers in Bakersfield and Kern County. Call us today at (661) 326-1747.