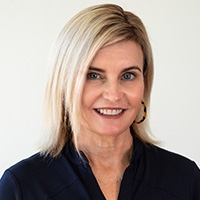 Latest posts by Molly Busacca
(see all)
We are frequently asked about the "typical" way a break in occurs. There are statistics regarding the most common entry points – as the diagram above shows the FRONT DOOR is the most common entry point. However, you can never really predict how an intruder will enter your home or business. There are steps you can take to make your property unattractive to would be thieves.
1. Let there be light. Never underestimate the power of a well lit property. This includes trimming bushes and shrubs so that doors and windows are visible. Consider installing motion detector lights outside,and put your inside lights on timers. This is especially critical when you are on vacation. The more likely there appears to be activity, the less likely someone will attempt to break in.
2. Lock your doors. Yes, I repeated it again. Lock your doors. One study showed that 12% of all burglaries occurred through an unlocked door. And if you have a hide a key…make sure you hide that key well!!!! Burglars frequently find and use those keys. They like things to be easy too. Most burglaries occur during the day – between 10 a.m. and 3 p.m. (when people leave for work and kids return home from school). So, it is extremely important to leave your house locked – including all windows. Make sure that everything is in working order as well. If you can jimmy open a back window then the bad guys can too…
3. Set your alarm system. If you have made the investment of an alarm system, then you need to use it. Not sure how to use it? Afraid that it will false alarm? Do your pets set off the alarm? Call us to have these problems resolved. Alarm equipment is like everything else – it needs to be maintained and updated. There are special motion detectors that will not see animals (up to a certain size). Or, you can arm the system with the motion detectors off if you feel more comfortable. Homes without alarm systems are 3 times more likely to be broken into than homes with alarms. But, if you don't activate it, you put yourself in the former category!
There are lots of security system measures that will increase your home security and business security while making you less likely to be a victim of crime. There are wireless alarm systems, security camera systems, alarm monitoring and motion detectors that can all enhance your protection For more information go to www.mysecuresystems.com.