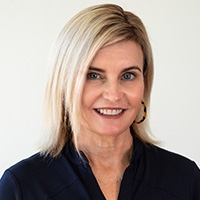 Latest posts by Molly Busacca
(see all)
Both Kern County and the City of Bakersfield require commercial fire alarm systems for many types of establishments. Furthermore, it's not only required for fire alarms to be installed, but also monitored by a licensed alarm monitoring provider. The idea of having a commercial fire alarm system installed can be daunting, and many property owners are overwhelmed by the requirements set forth by regulators.
Fortunately, it doesn't have to be that way. With the help of Secure Systems, your establishment can have the fire protection it needs, while meeting all standards set by the National Fire Protection Association (NFPA) in addition to the regulations for commercial fire alarm systems required by Kern County, Bakersfield and the State of California.
Fire Alarm Design and Installation
Because of our familiarity with these requirements, we are fully prepared to partner with you for the entire fire alarm planning and permitting process. We'll design your custom fire alarm system using some of the most highly recommended technology on the market, from manufacturers such as Hochiki, Honeywell, Silent Knight and Fire Lite. After examining and documenting the specifications of your property, we will determine the best components for your system and create the right fire protection solution. This includes the creation of a proposal, fire plans and filing the required paperwork for permitting.
All fire alarm installation is performed by employees of Secure Systems, not third party contractors. We proudly employ background-checked technicians who are licensed by the state of California for fire alarm installation.
Reliable Radio Backup Monitoring
After installation is complete, we monitor your commercial fire alarm 24/7 using radio backup technology. This eliminates the outdated method of using two dedicated landline phone connections to transmit alarm signals. Mesh radio is faster, more reliable and immune to the disconnection risks of landline telephones. In the event your property is criminally targeted, there will be no phone lines to cut. That means nothing to prevent help from being on the way when your alarm signal is triggered.
Fire Alarm Inspections, Testing and Service
Fire alarm inspections are required at different intervals, depending on the equipment you have installed. Secure Systems technicians can inspect your fire protection equipment – including fire alarms and fire sprinklers – whether it's quarterly, semi-annually or annually. They are also qualified to test your fire alarm system on a one-time, quarterly, or annual basis, and they have experience servicing a variety of fire alarm panels and equipment. We do not need to have installed the fire alarm system to be able to monitor, test and service most commercial fire alarms. At the conclusion of your appointment, our work includes a report that meets all code and insurance requirements for documentation. For pricing on fire alarm inspections, testing or service, please call Secure Systems for a quote.
At Secure Systems, we can help you protect your property from the irreparable devastation of fire damage. To discuss your need for commercial fire alarms in Kern County or Bakersfield, call us today. We will be happy to answer your questions.
About Secure Systems
Secure Systems is the best security alarm company in Bakersfield, serving all of Kern County. We are locally owned and operated, with over 40 years of industry experience. We design and install custom security systems to meet your exact needs.