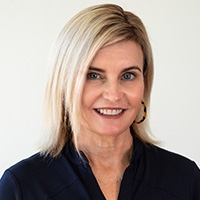 Latest posts by Molly Busacca
(see all)
Gated residential communities enjoy a reputation of being safer than their non-gated counterparts, but are they really? If you live in a gated community, here are three reasons why it's still important to take security seriously. 
1. The difference isn't that remarkable. 
One of the most comprehensive studies to cover the topic of crime in gated communities was published in the Oxford Handbook of Environmental Criminology. The study noted that based on residential crime data collected over two years, homes in gated communities had 33% lower odds of experiencing burglary victimization than similar households in non-gated communities. That means your chances of being burglarized are only one-third less than your friends who live outside your gates. It's a difference, but not necessarily a remarkable one. 
2. Gated communities are becoming targets. 
More strategic neighborhood targeting is an unfortunate byproduct of the crime wave sweeping through Southern California. High end neighborhoods are being scoped out for accessibility, and gated communities are not immune. In one recent headline, the criminals drove into communities while posing as gardeners or landscapers who had clients in the neighborhood. They would gain access by following residents in before the gates closed. Some of their victims were followed all the way from their places of employment to their homes, and some were both burglarized and assaulted. These events point to an ongoing criminal risk in gated communities that shouldn't be ignored. 
3. Guests are not screened. 
Unless a gated community has elevated security protocols, the guests of homeowners are rarely screened or put on a visitors' list. Whether someone is a one-time guest or a frequent visitor of a homeowner, it's easy for them to memorize a gate code for the future. Most gated community residents would like to think their guests have good intentions, but there's no way to guarantee someone who has the gate code won't use it for nefarious purposes. From trespassing for the purpose of loitering in the community recreation areas, to trespassing for the purpose of committing home invasion, a former guest can make a return trip that's not as friendly as the last time. 
These are just some of the reasons why your gated community does not ensure your immunity from crime. Monitored home security services can help you protect your property from criminals who may be scoping out the neighborhood for their next target. To learn more about monitored home security systems, call Secure Systems today. 
About Secure Systems 
Secure Systems is a Bakersfield alarm company that installs alarms for homes and businesses. We also install residential camera systems and business camera systems, commercial and residential fire alarm systems, wireless monitoring, remote access alarm systems, access control and door buzzers in Bakersfield and Kern County. Call us today at (661) 326-1747.